Diving Center JAZ, Montenegro

Dear divers,
As you all know, in July and August S.D.T SVET RONJENJA has it's own diving camp  Jaz, Montenegro. This, where we are going to enjoy beautiful dives from 1st of July till 30th of August 2014.
Cove  Jaz is setteled 4km from Budva, and it reprezents one of the most beautiful beaches in Montenegro.Near cove Jaz there are 25 diving locations. For beginners we have shallow locations protected from waves (Rt Jaz, Pečurke, Malaja, Trsteno,…) and for more experienced divers  we have clifs, caves and wracks (  wall and reef at Platamuni, Krekavica wall and cavern, St. Nikolas, wreck "Orestte","Sales cave"…). Visibility varies from25 – 30 meters in this time of year, and we choose locations by weather conditions.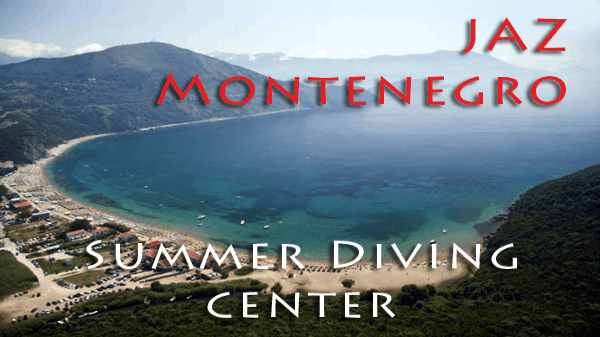 Special offers for big groups and clubs.
Informations:
+381 63 84 85 985, +381 65 880 66 80
Ova adresa el. pošte je zaštićena od spambotova. Omogućite JavaScript da biste je videli.
.